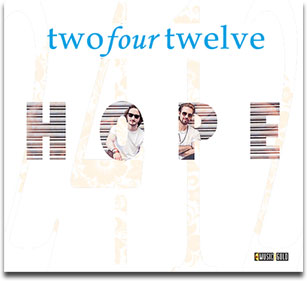 TwoFourTwelve


Two guitars, four hands, twelve strings. This is twofourtwelve, the guitar duo of Alex Vido and Martin Zimny. Combining exhilarating virtuosity with a delicate sensibility for the intimate sounds of the classical guitar, they had great musical success with concerts all over Europe since their formation in 2012. Whether it is the sonorous transcriptions of Granados or the playful fugues of Castelnuovo Tedesco, twofourtwelve thrills trough interpretations characterized and shaped by their inspiring youth and love for music.
Besides classical compositions and transcriptions, their program includes original compositions and arrangements, rounding off the wide spectrum of classical and popular music.


The brandnew single : H O P E : available now for download:
iTunes
Spotify
Amazon
Napster
Google Music

Produced by Robert Bartha




©2017 Robert Bartha Music Productions/ Music2Gold Records. All rights reserved.